Illusion using movies #11
since February 9, 2014
Warning: This page includes real animations. Please do not keep watching them for a long time. Although this page has carefully avoided the known harmful stimuli, unknown ones might happen to be included. Never copy them.
---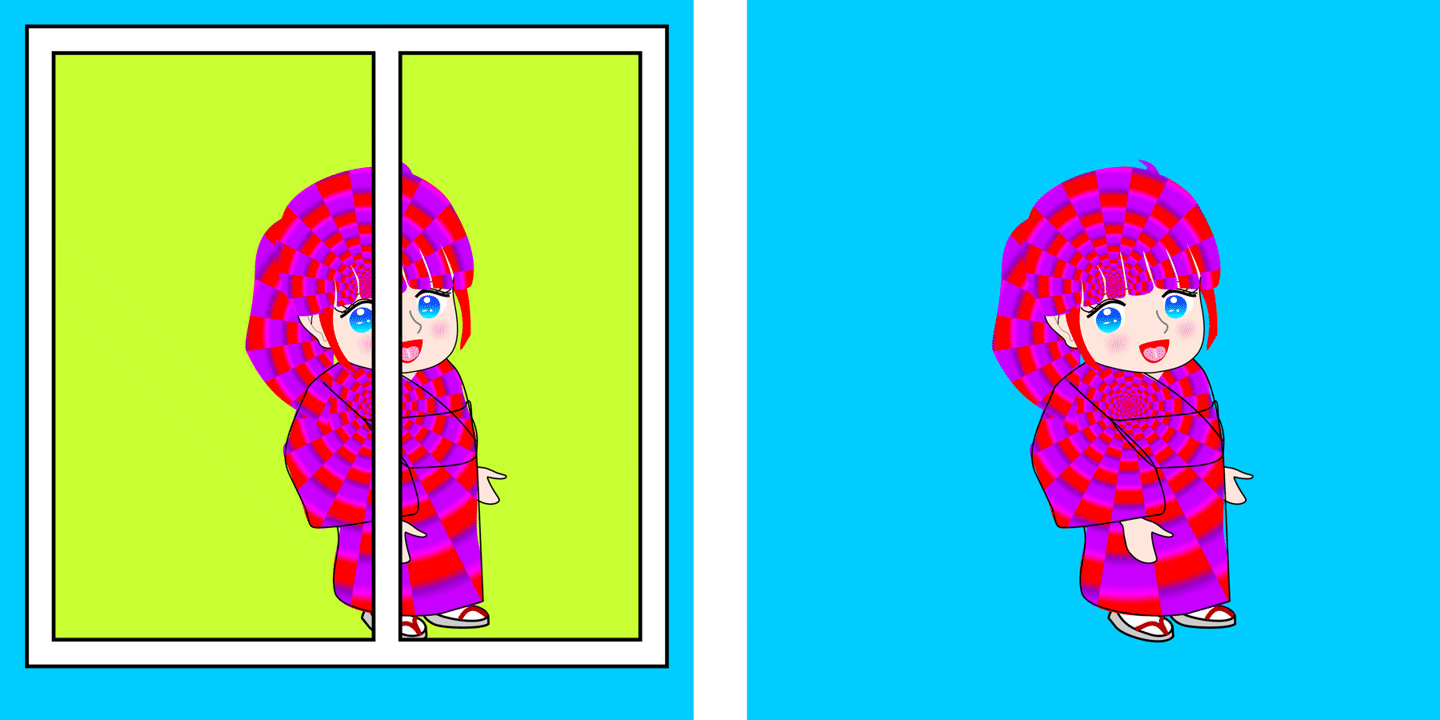 "Effect of overlap (T-junctions) on depth perception"
The left movie may give a stronger depth effect than the right one. I found this topic was popular in facebook on February 8, 2014.
Copyright Akiyoshi Kitaoka 2014 (February 9)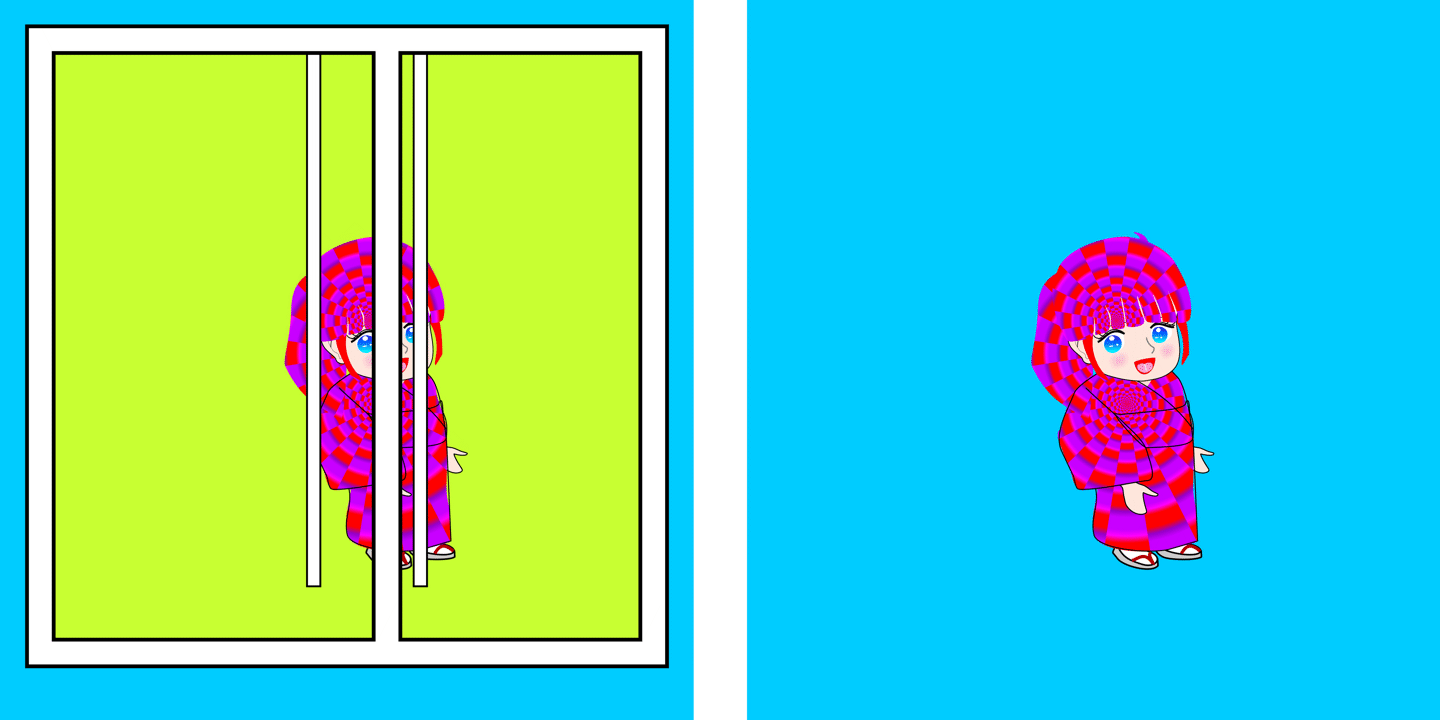 Copyright Akiyoshi Kitaoka 2014 (February 9)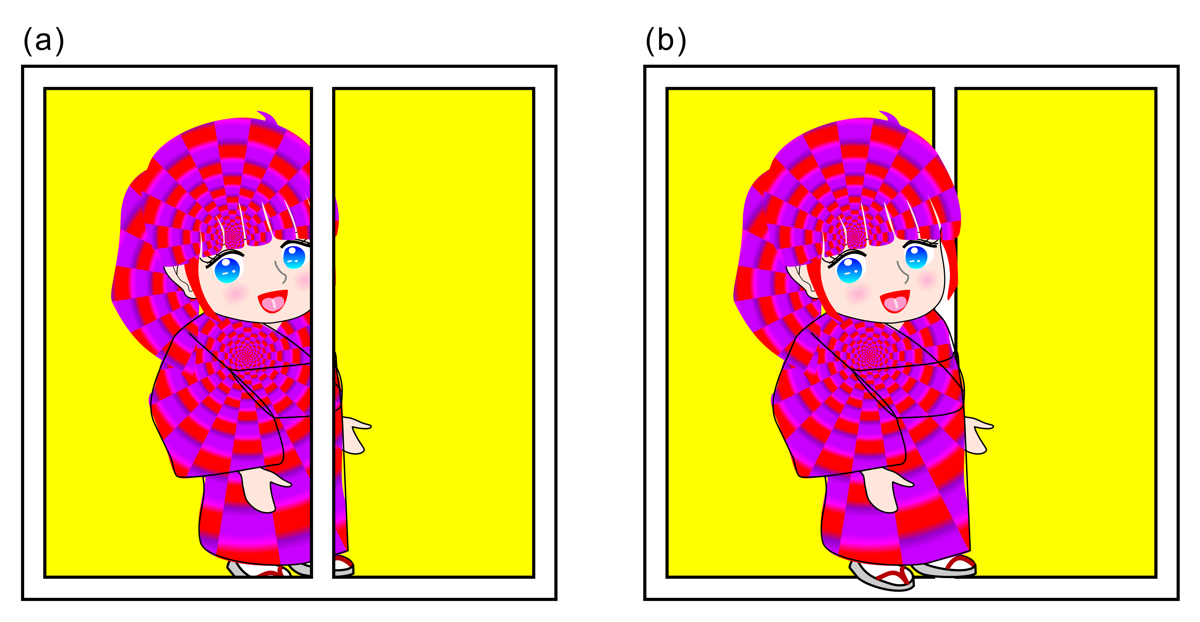 Copyright Akiyoshi Kitaoka 2014 (February 8)
---
Copyright Akiyoshi Kitaoka 2013 (May 27)
---
Copyright Akiyoshi Kitaoka 2013 (April 30)
---
Copyright Akiyoshi Kitaoka 2013 (April 30)
---
Copyright Akiyoshi Kitaoka 2013 (April 30)
---
Copyright Akiyoshi Kitaoka 2013 (April 29)
---
Copyright Akiyoshi Kitaoka 2013 (April 28)
---
Copyright Akiyoshi Kitaoka 2013 (April 24)
---
Copyright Akiyoshi Kitaoka 2013 (April 24)
---
Copyright Akiyoshi Kitaoka 2013 (April 24)
---
Copyright Akiyoshi Kitaoka 2013 (April 24)
---
Copyright Akiyoshi Kitaoka 2013 (April 24)
---
Copyright Akiyoshi Kitaoka 2013 (April 24)
---
Copyright Akiyoshi Kitaoka 2013 (April 22)
---
Copyright Akiyoshi Kitaoka 2013 (April 20)
---
Copyright Akiyoshi Kitaoka 2013 (April 19)
---
Copyright Akiyoshi Kitaoka 2013 (April 19)
---
Copyright Akiyoshi Kitaoka 2013 (April 19)
---
---