Sanrakutei
a triangular prism-shaped house
since April 19, 2013
---
A survey of Sanrakutei (三楽亭), a triangular prism-shaped house, in Northern Culture Museum, Niigata, Japan
reported by Akiyoshi Kitaoka and Seiichi Tsuinashi, supported by a JSPS kaken-hi grant and R-GIRO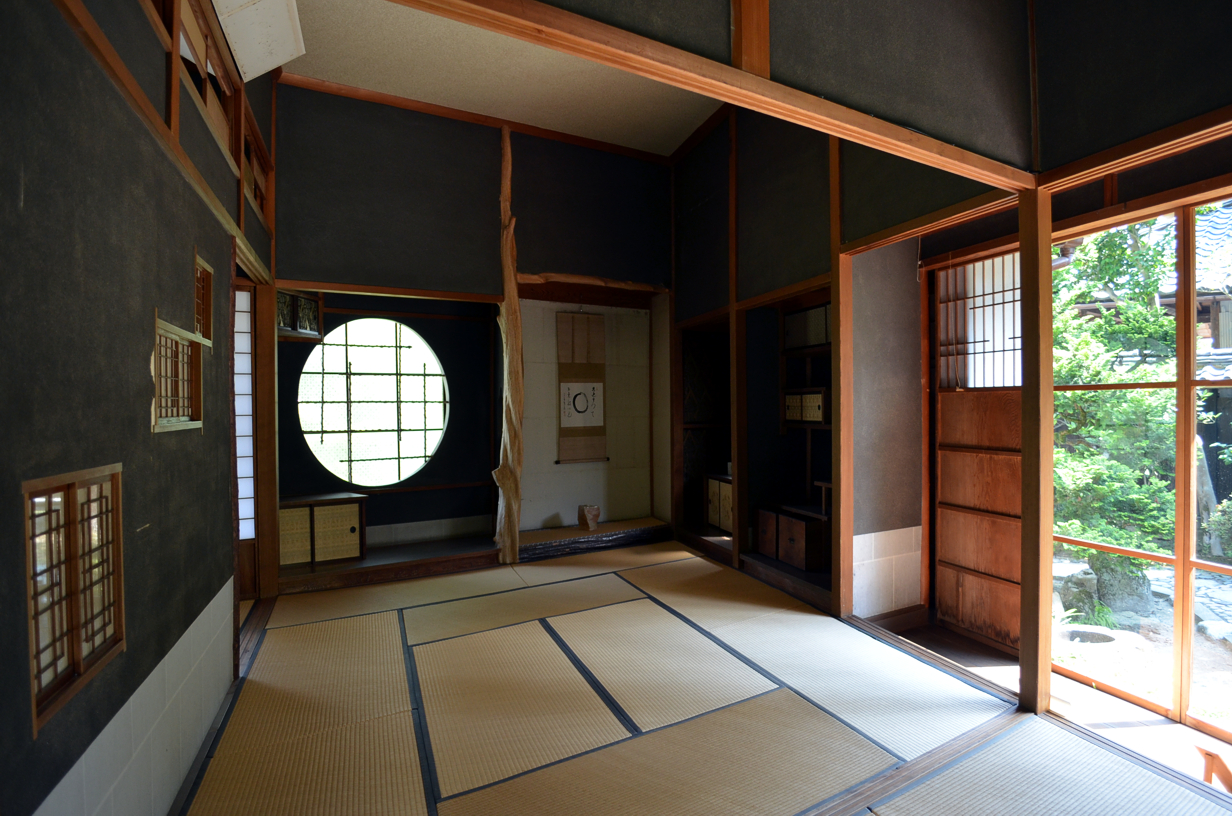 This room appears to be a normal, rectangular room, but the shape is actually parallelogram.
(Visitors usually cannot enter the inside of this house)
Copyright Seiichi Tsuinashi 2012 (August 6) --- photo taken on August 6, 2012
---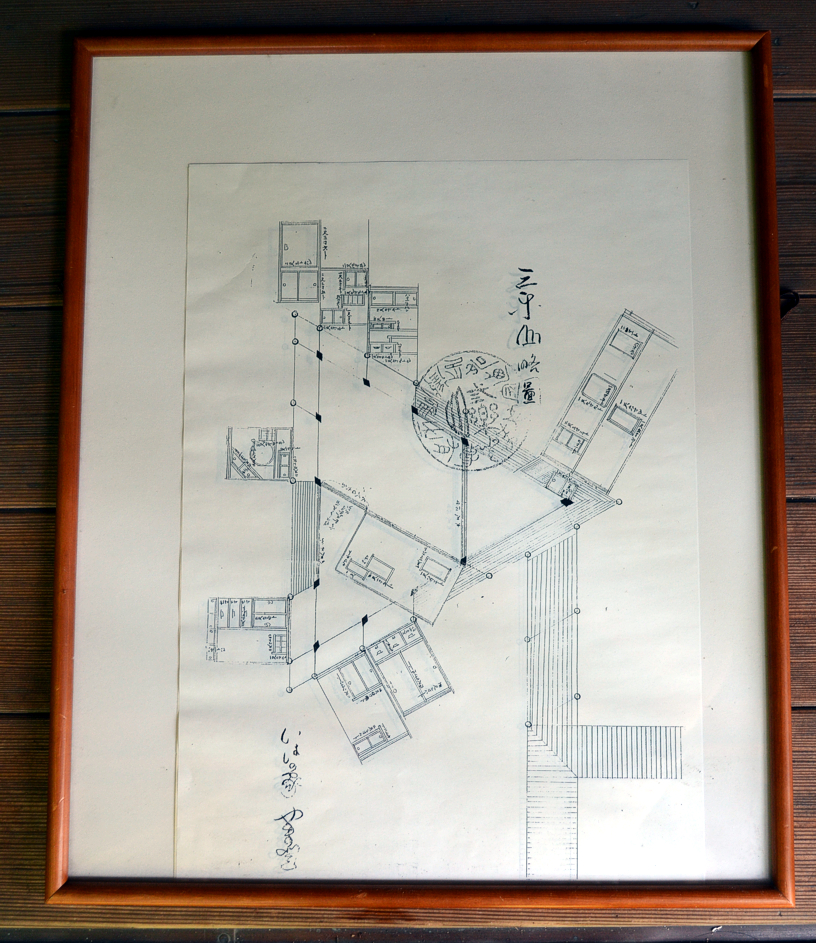 Each corner angle is 60 degrees.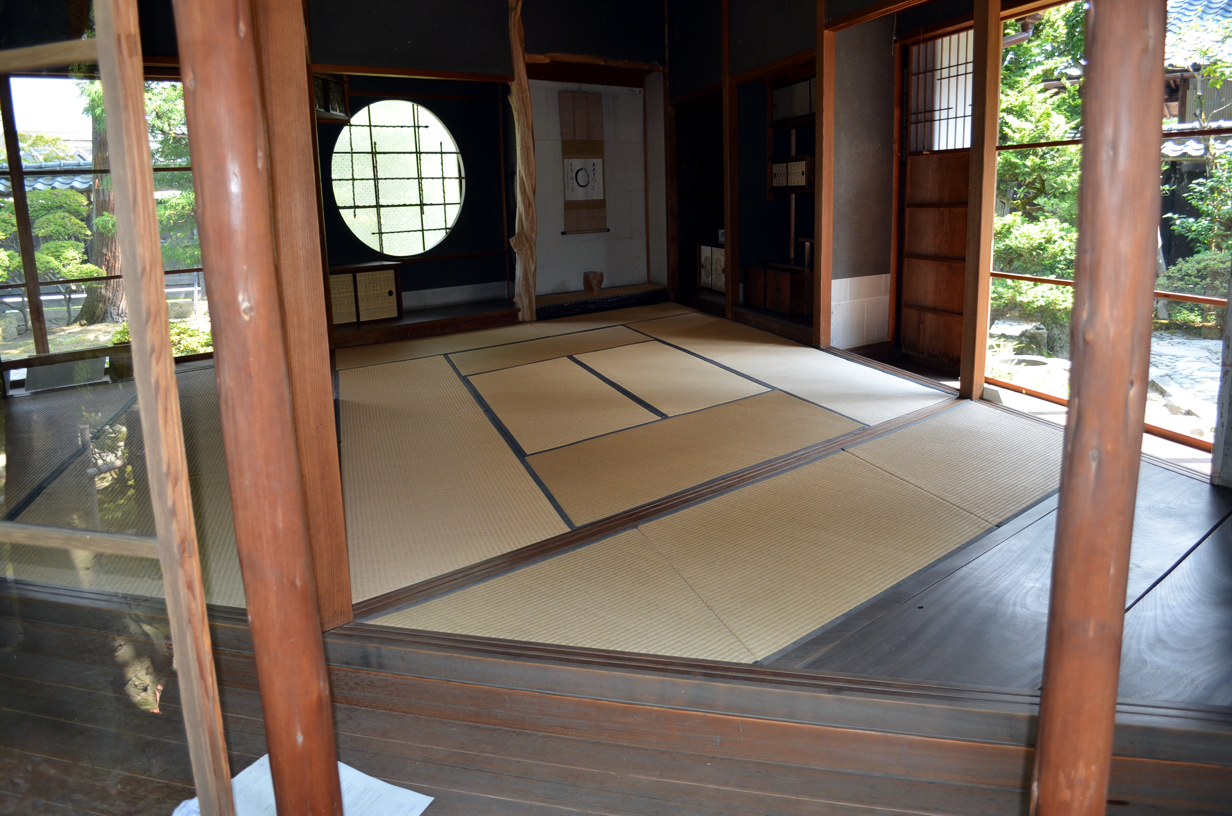 ---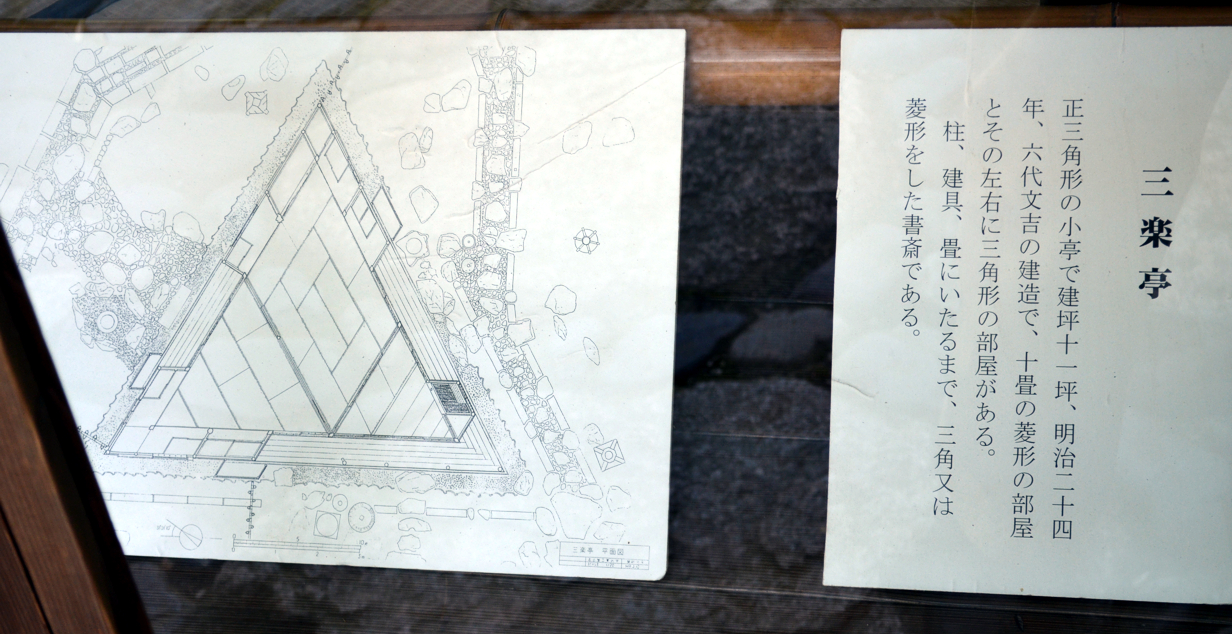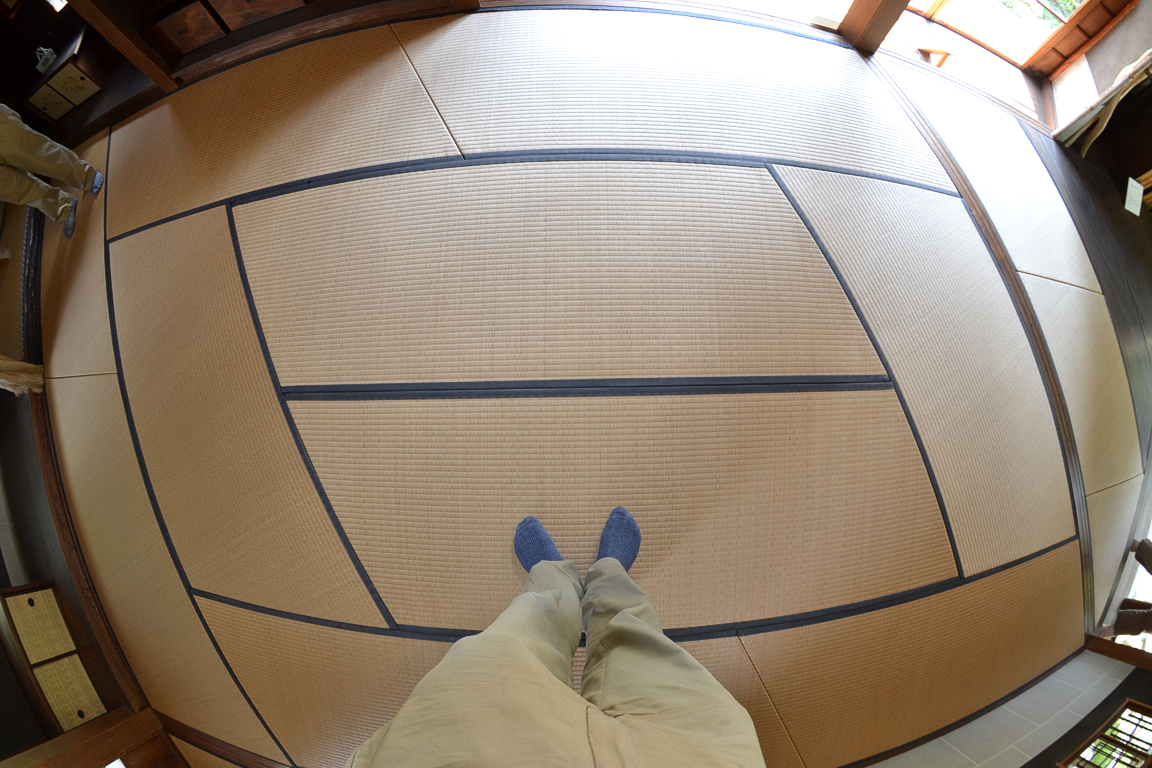 Each tatami is of a parallelogram shape, in which the acute angle is 60 degrees and the obtuse angle is 120 degrees. (photo taken through a fisheye lens)
---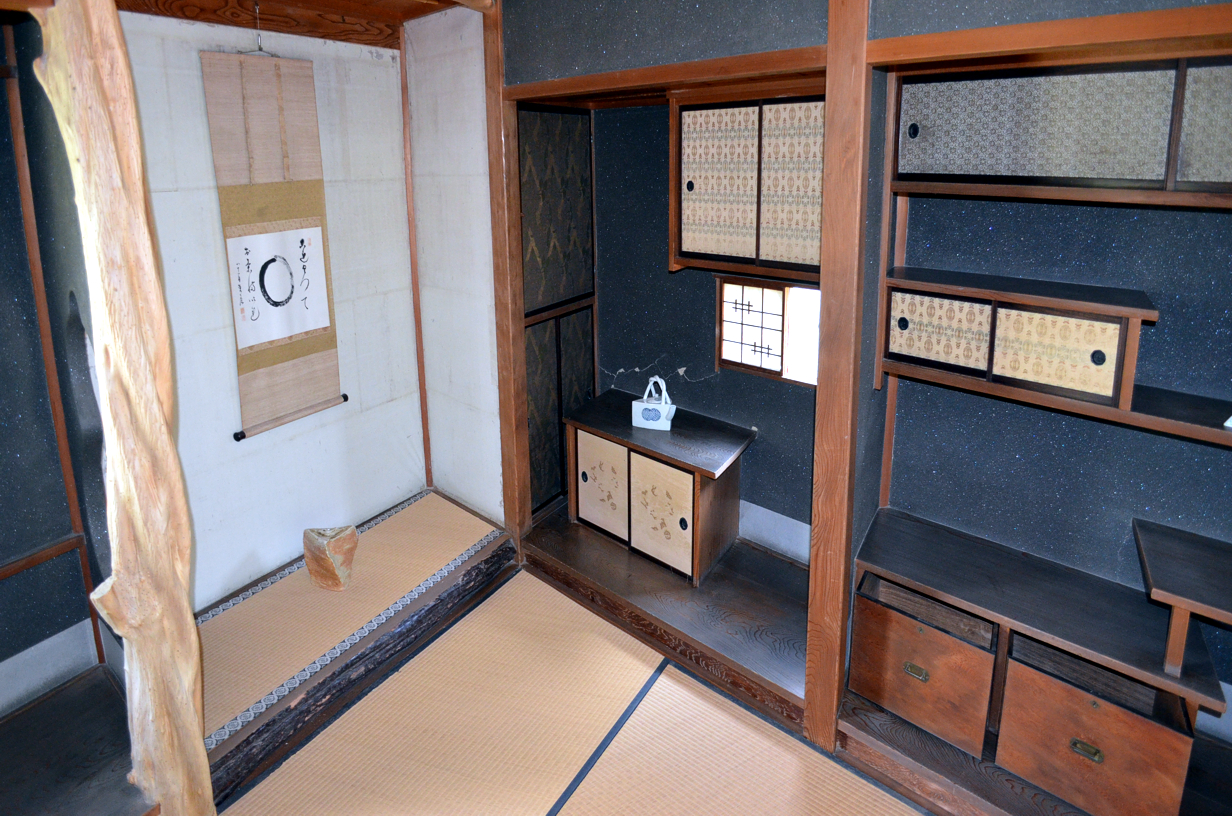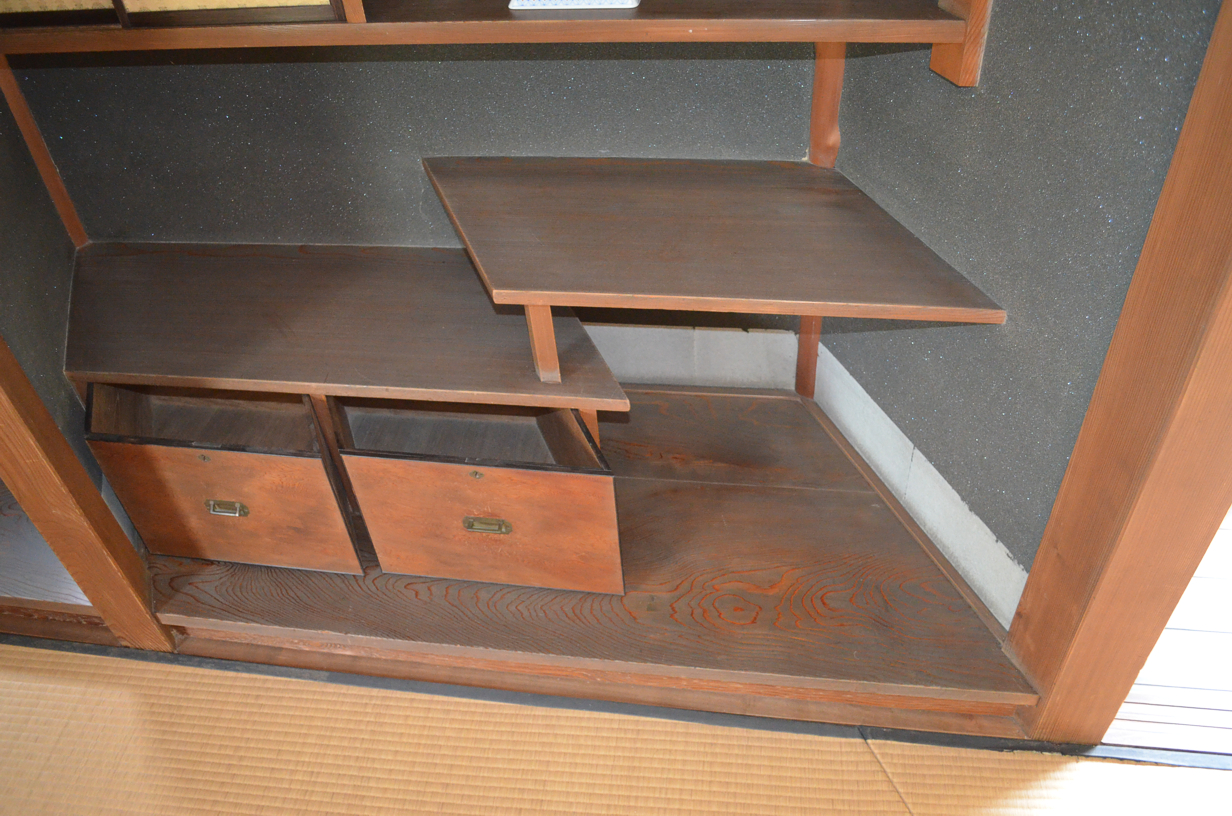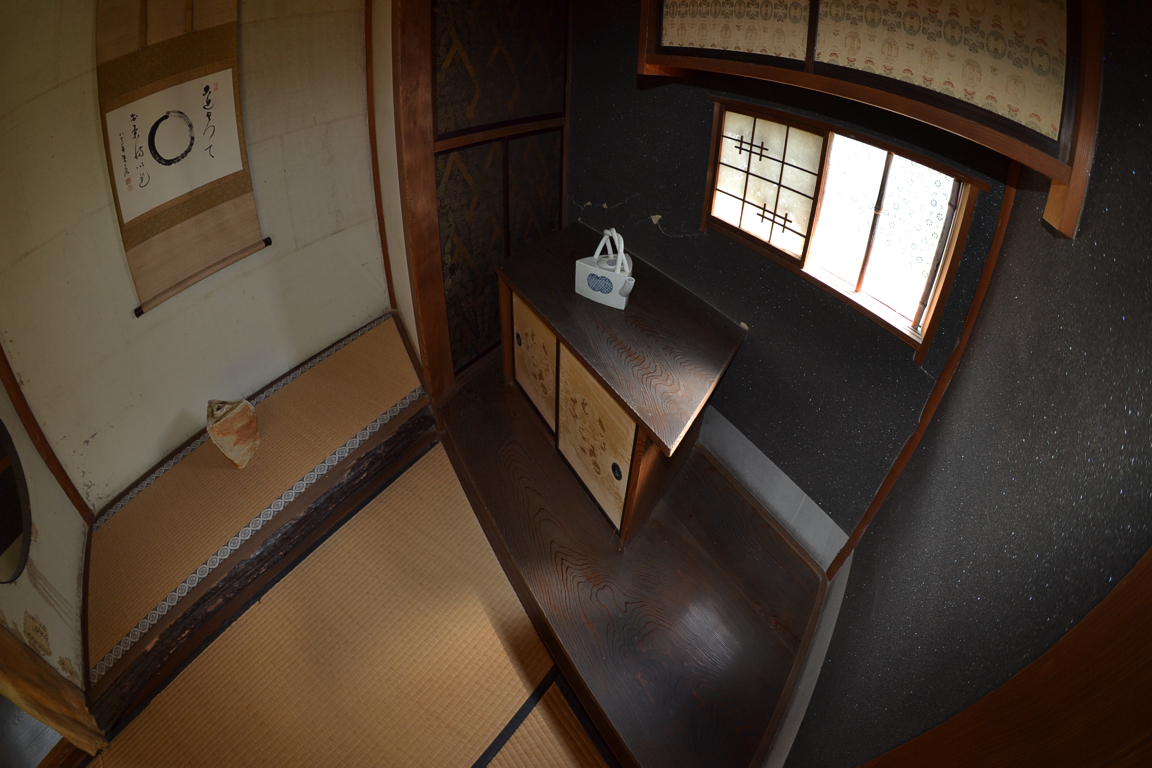 ---
Rooms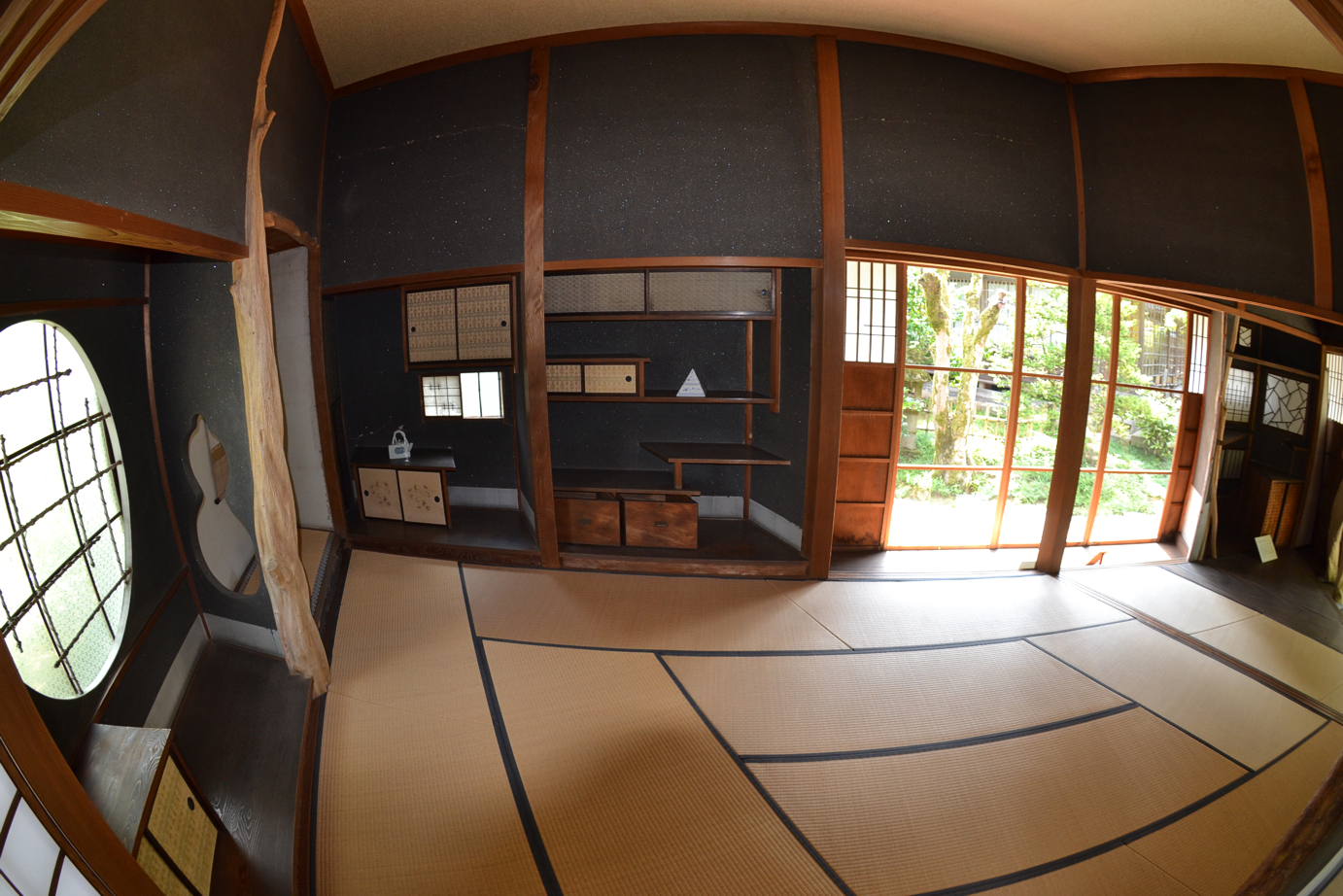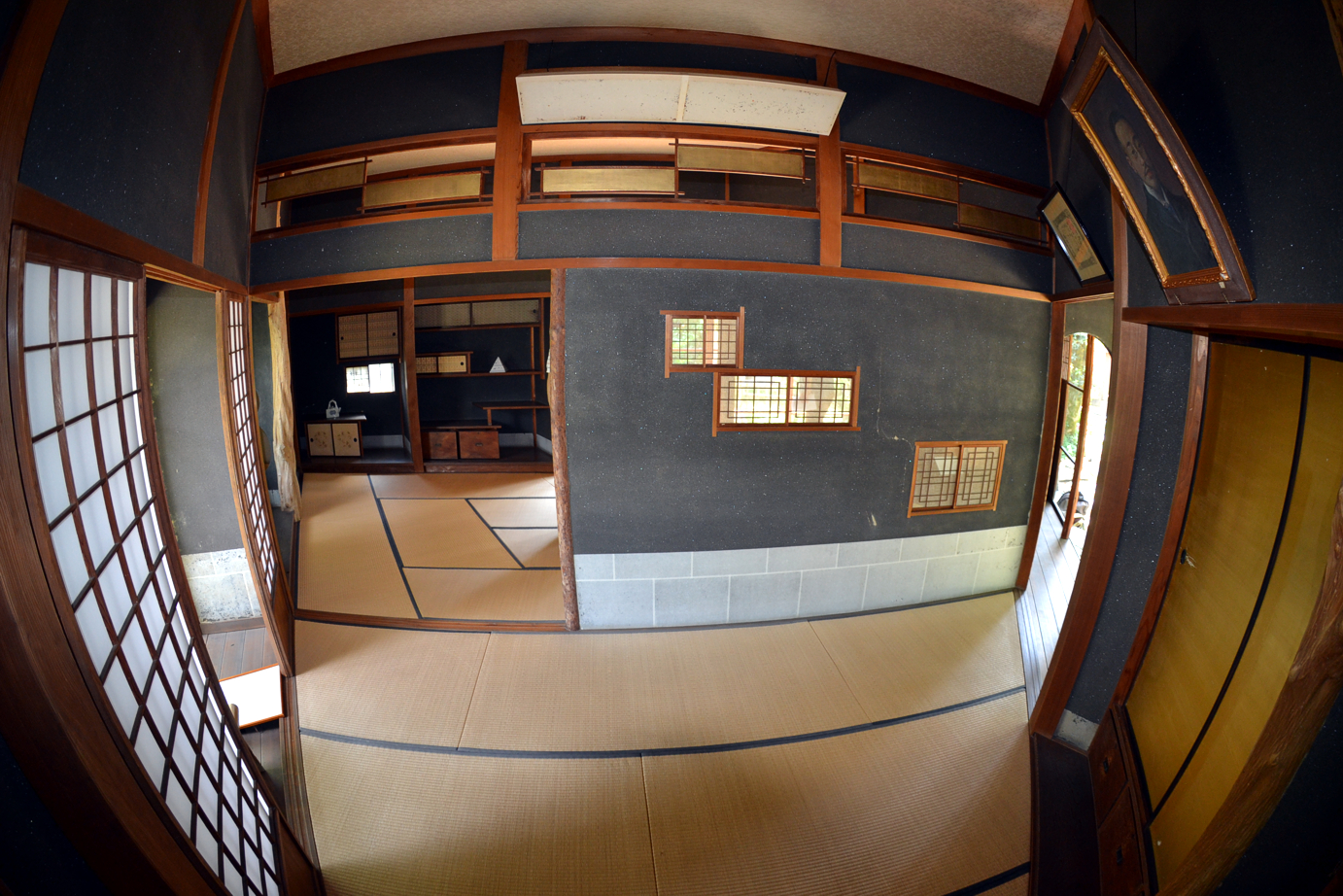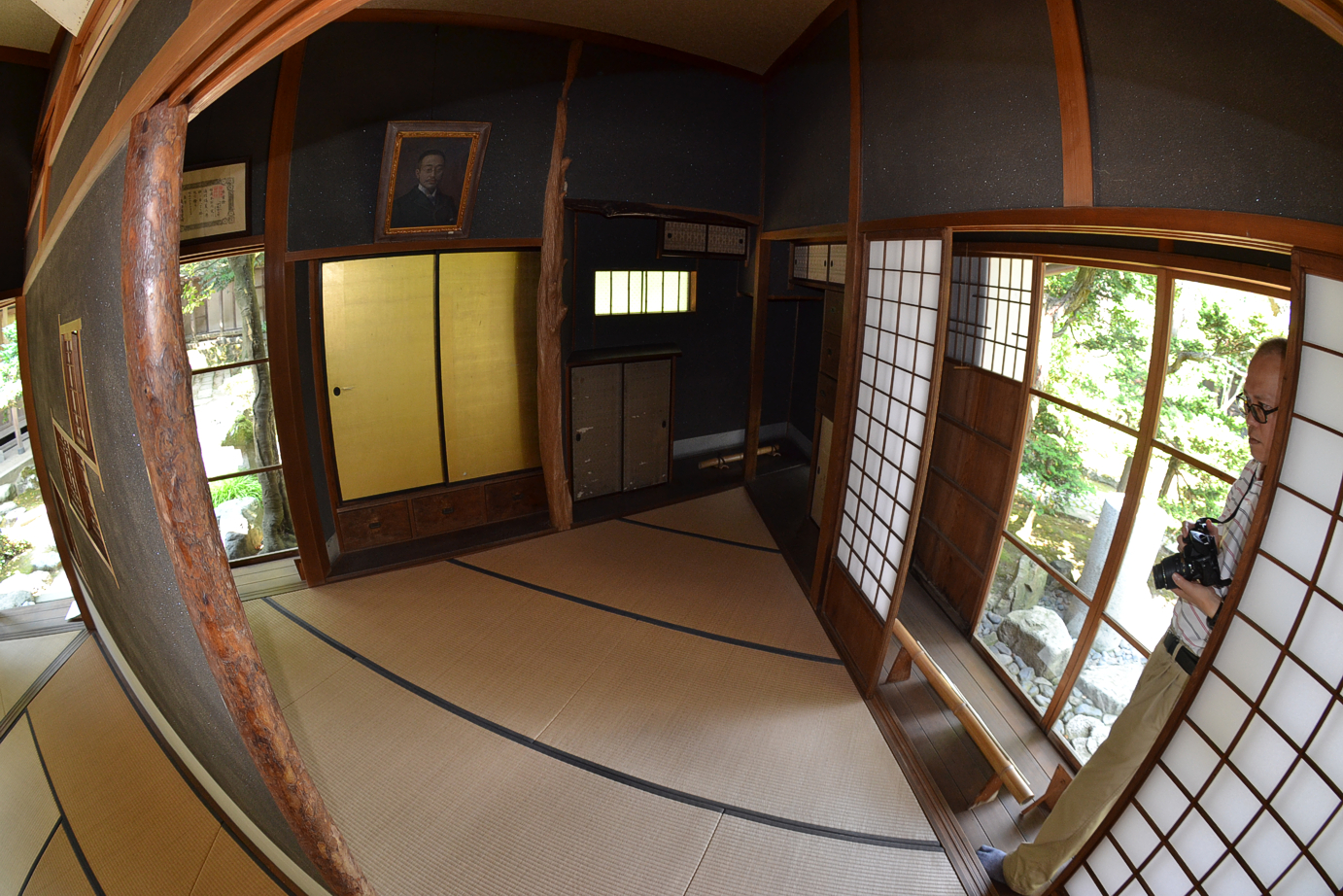 The portrait shows ITO Bunkichi the 6th Master of Ito's Family, who built this house in 1891. The right man having a camera is Dr. Seiichi Tsuinashi.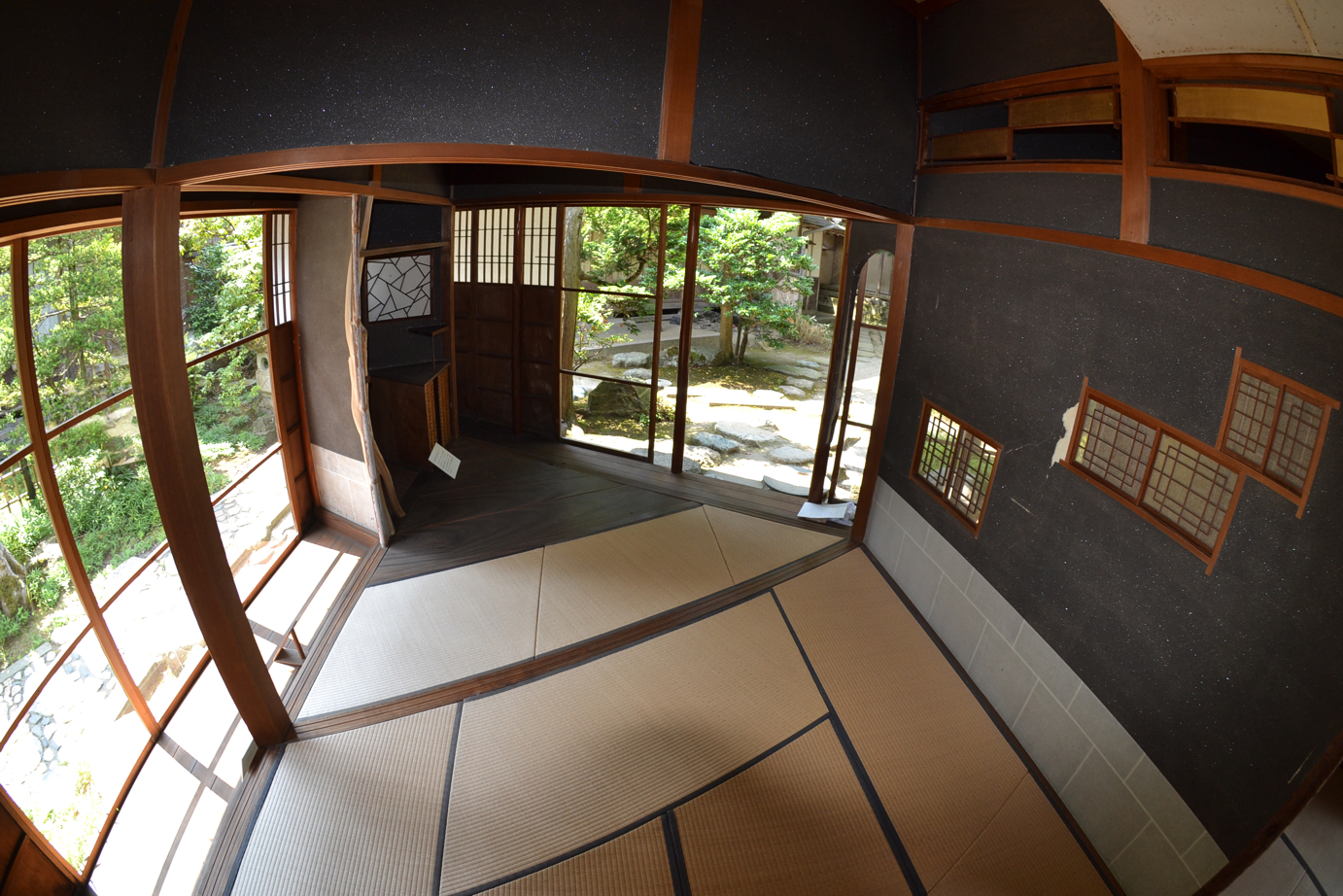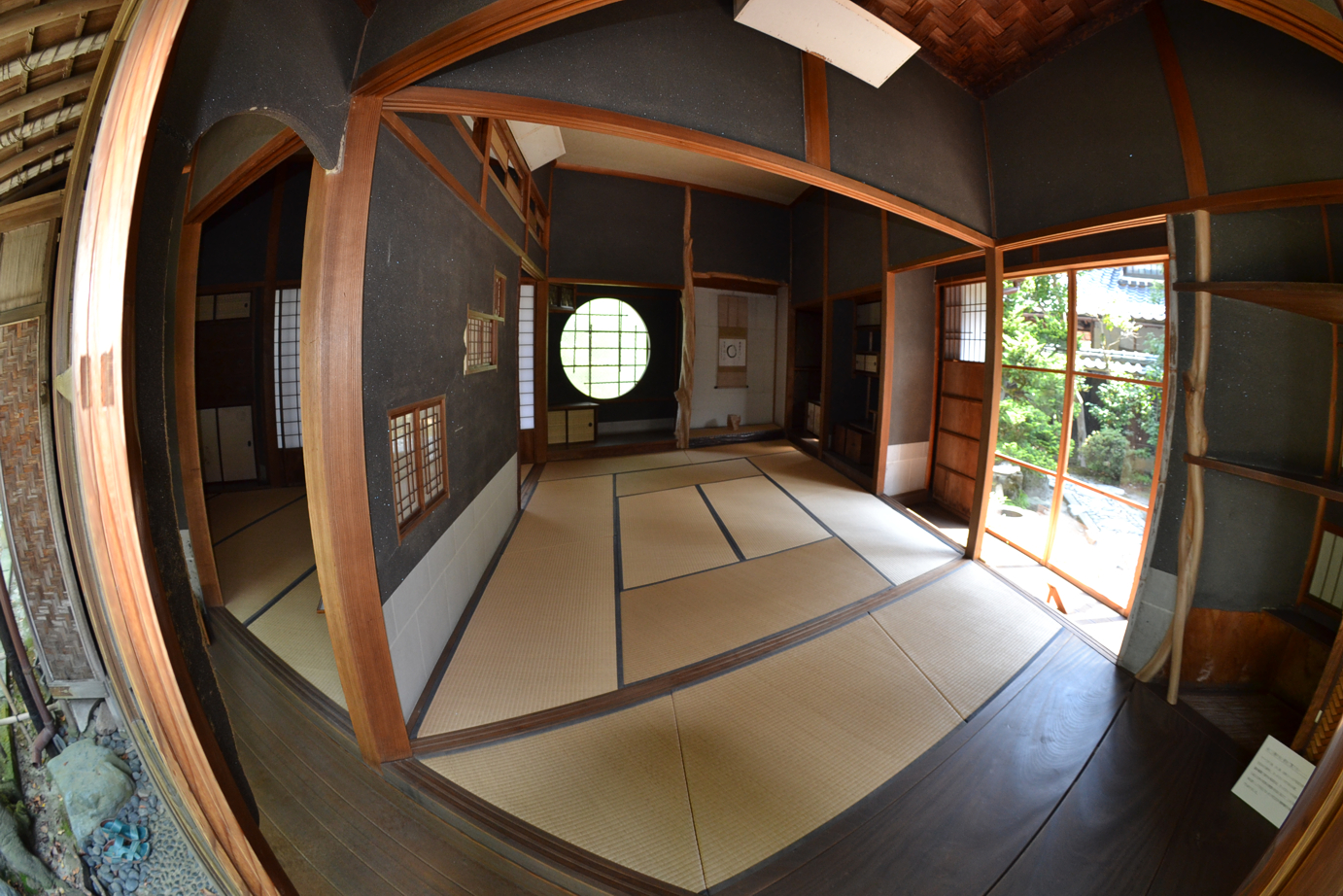 ---
Ceilings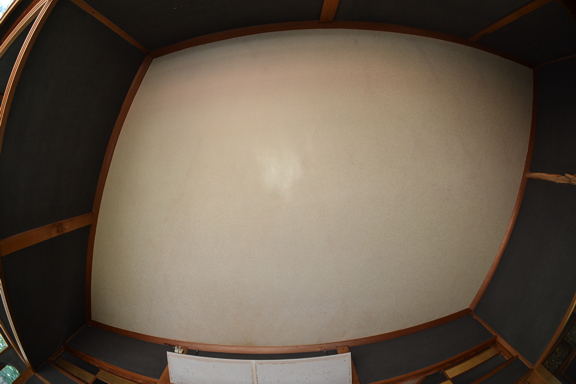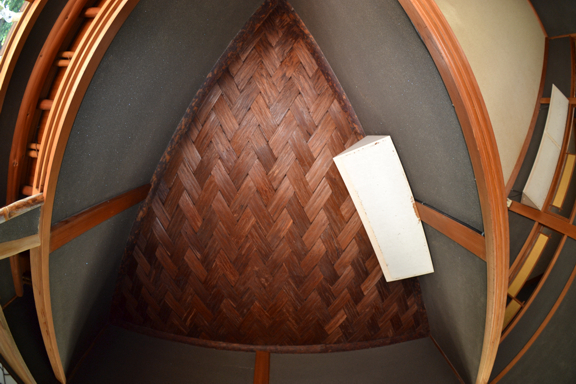 ---
The outside appearance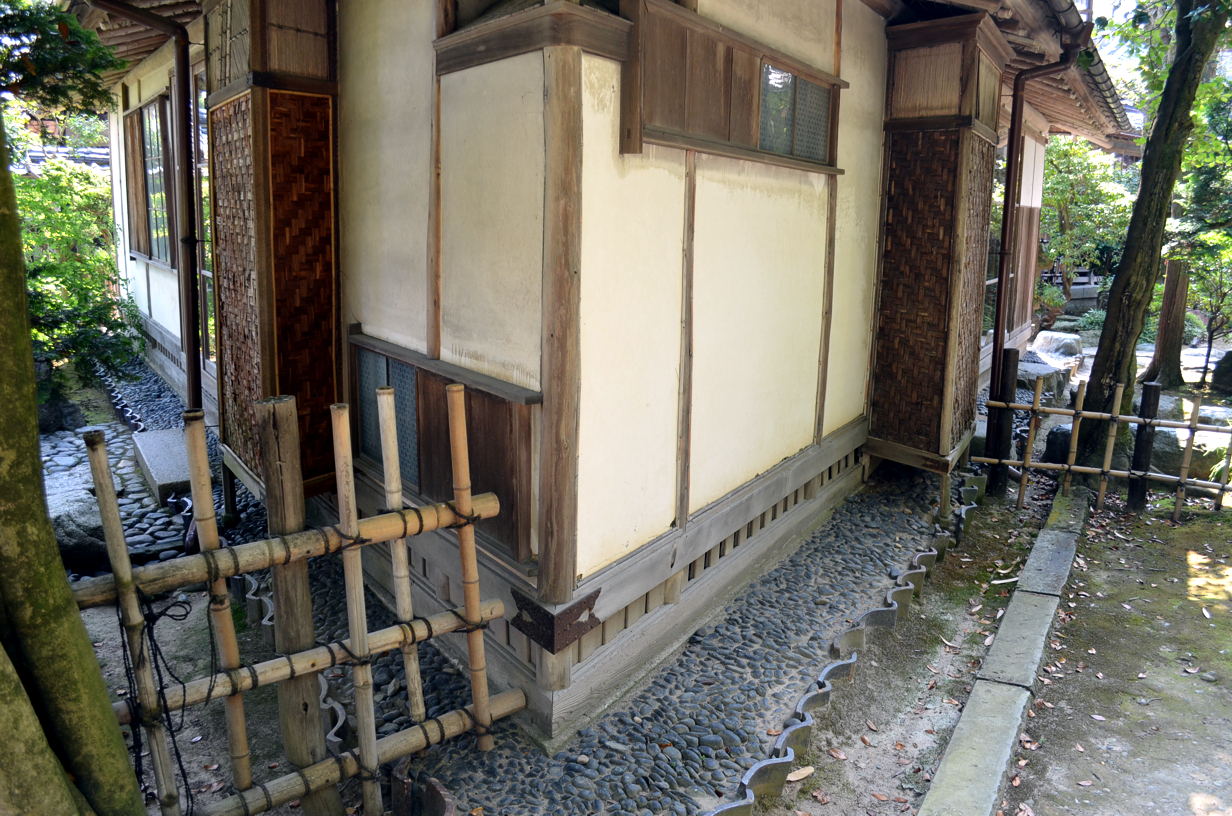 The corner angle appears to be a right angle, but it is actually 60 degrees.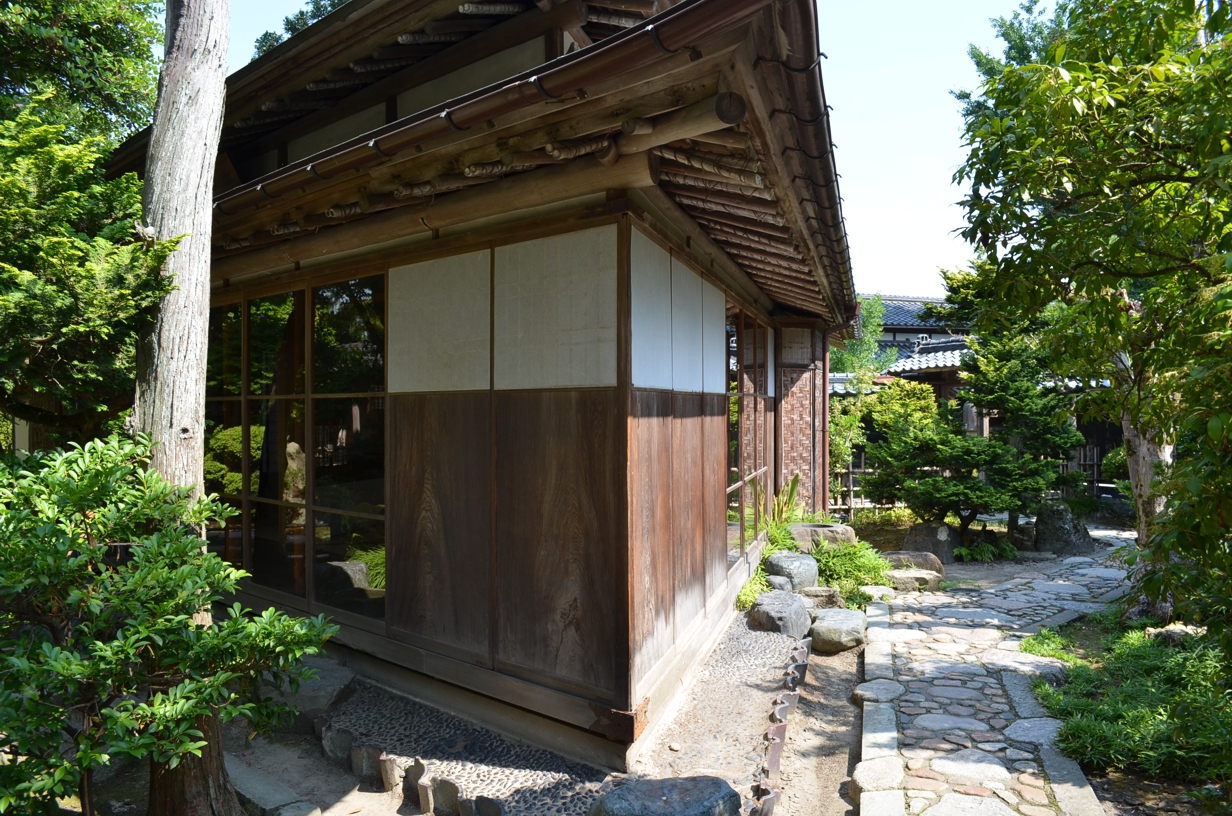 ---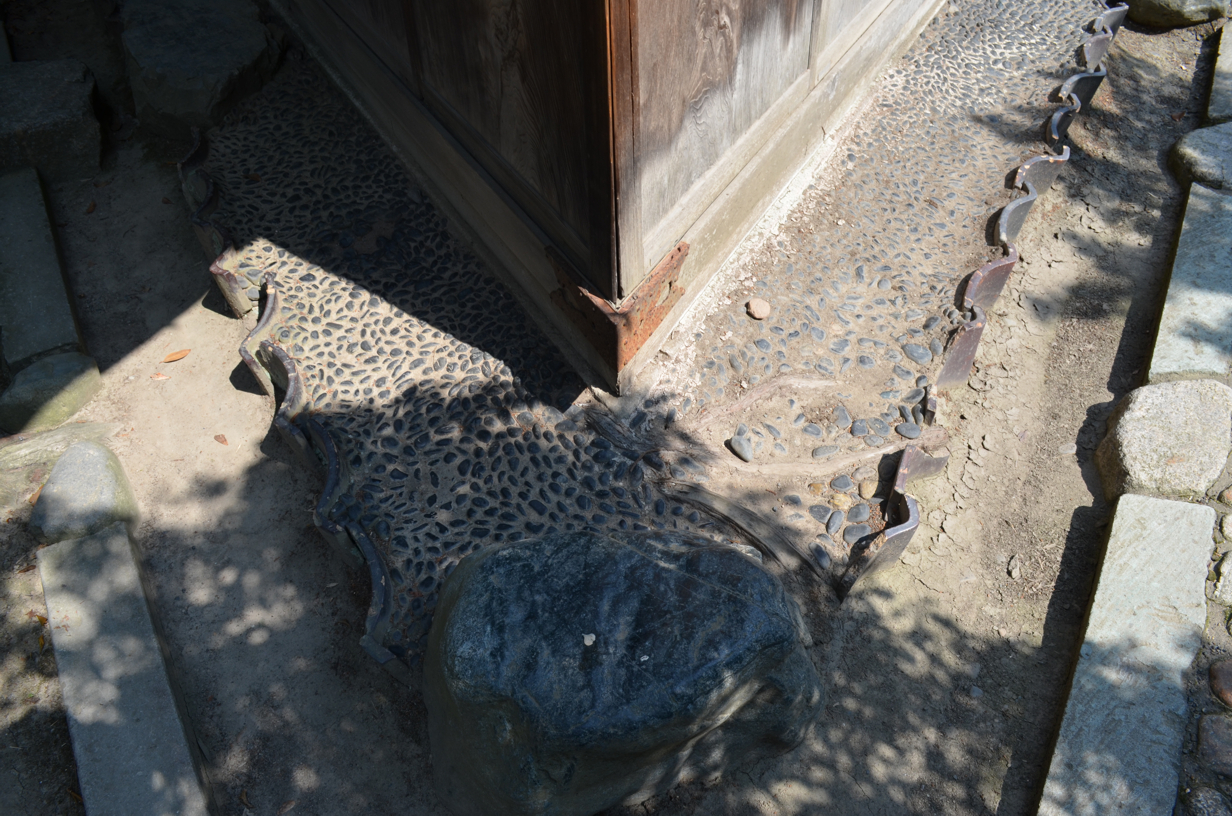 ---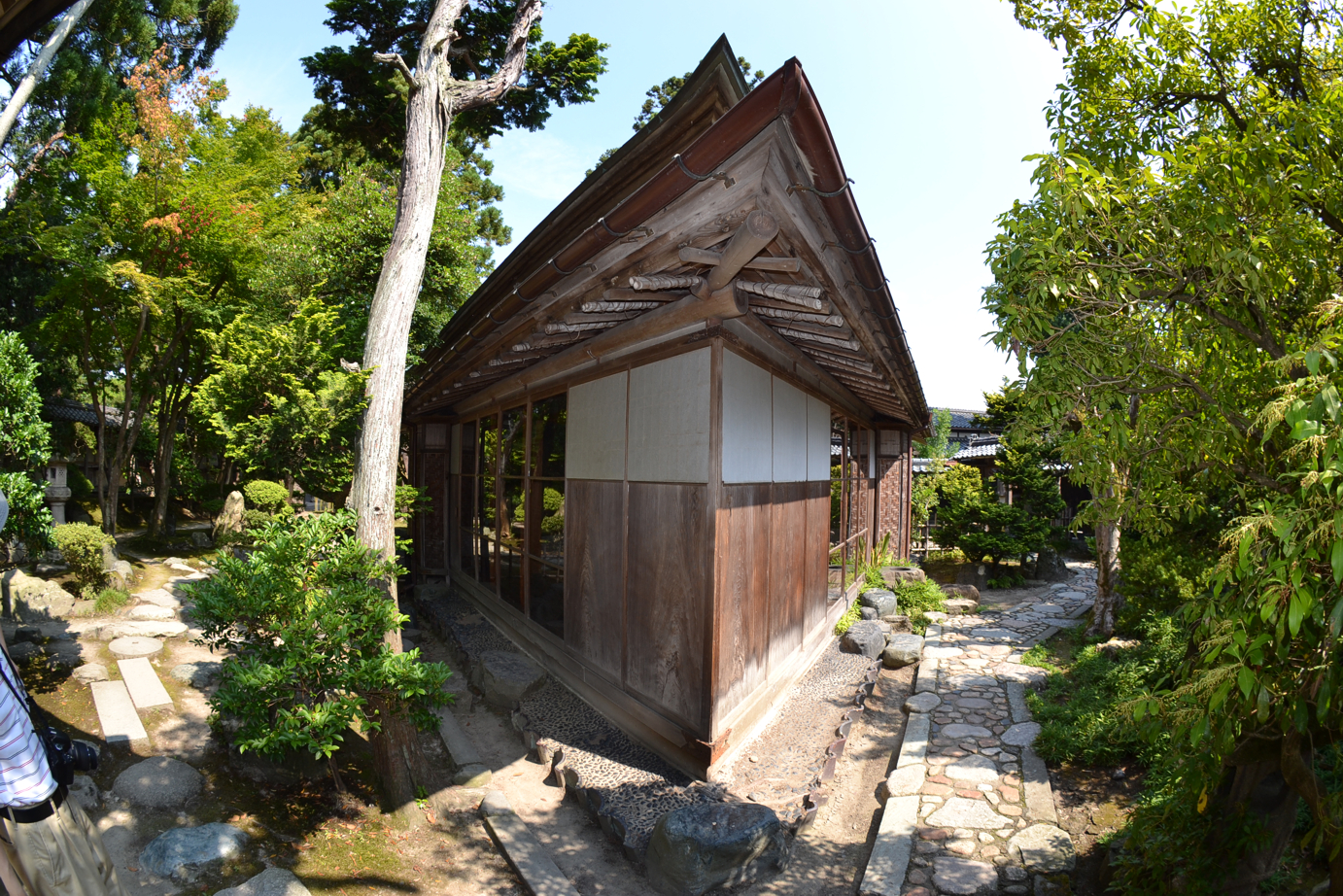 Photos taken through fisheye lens tend to make the corner angle appear to be an acute angle as it is.
---
The triangular prism-shaped telephone box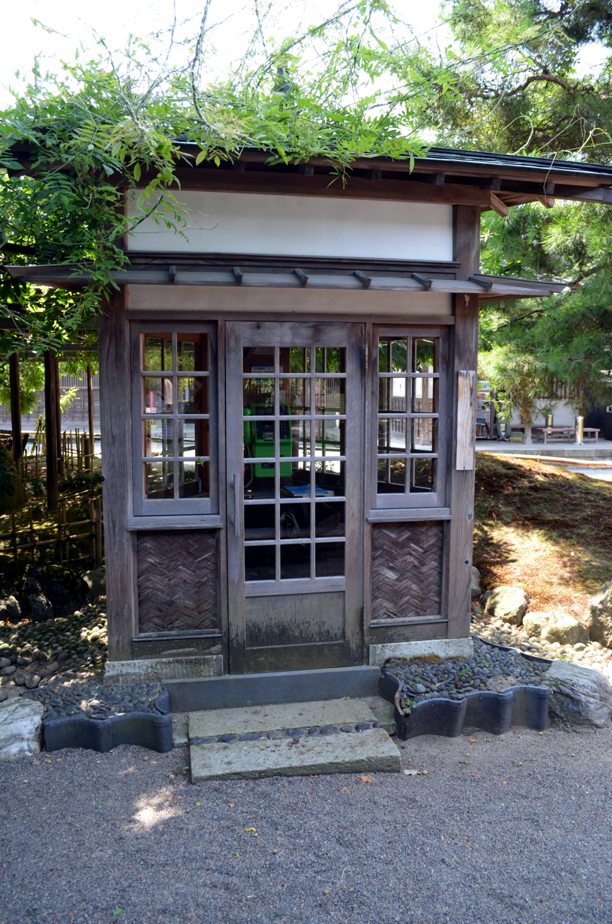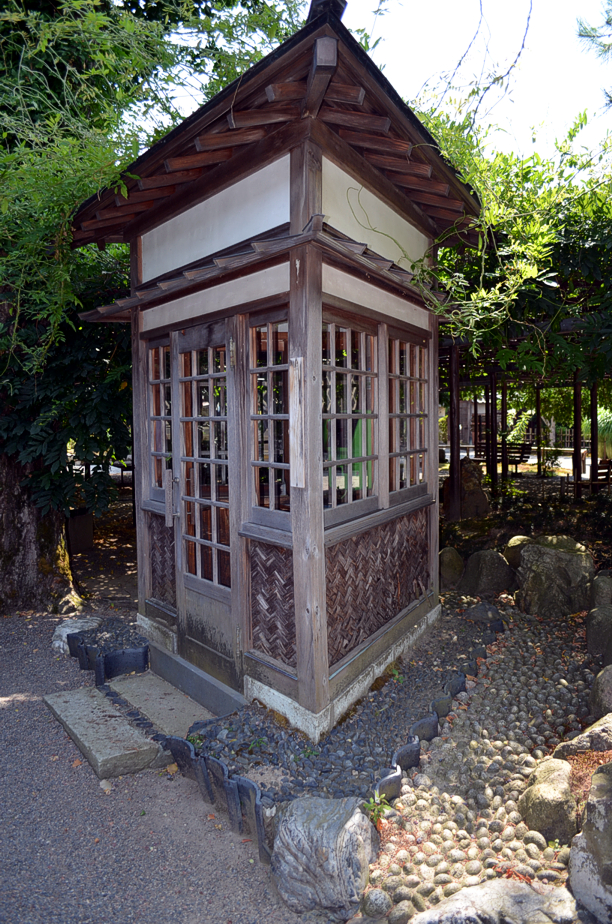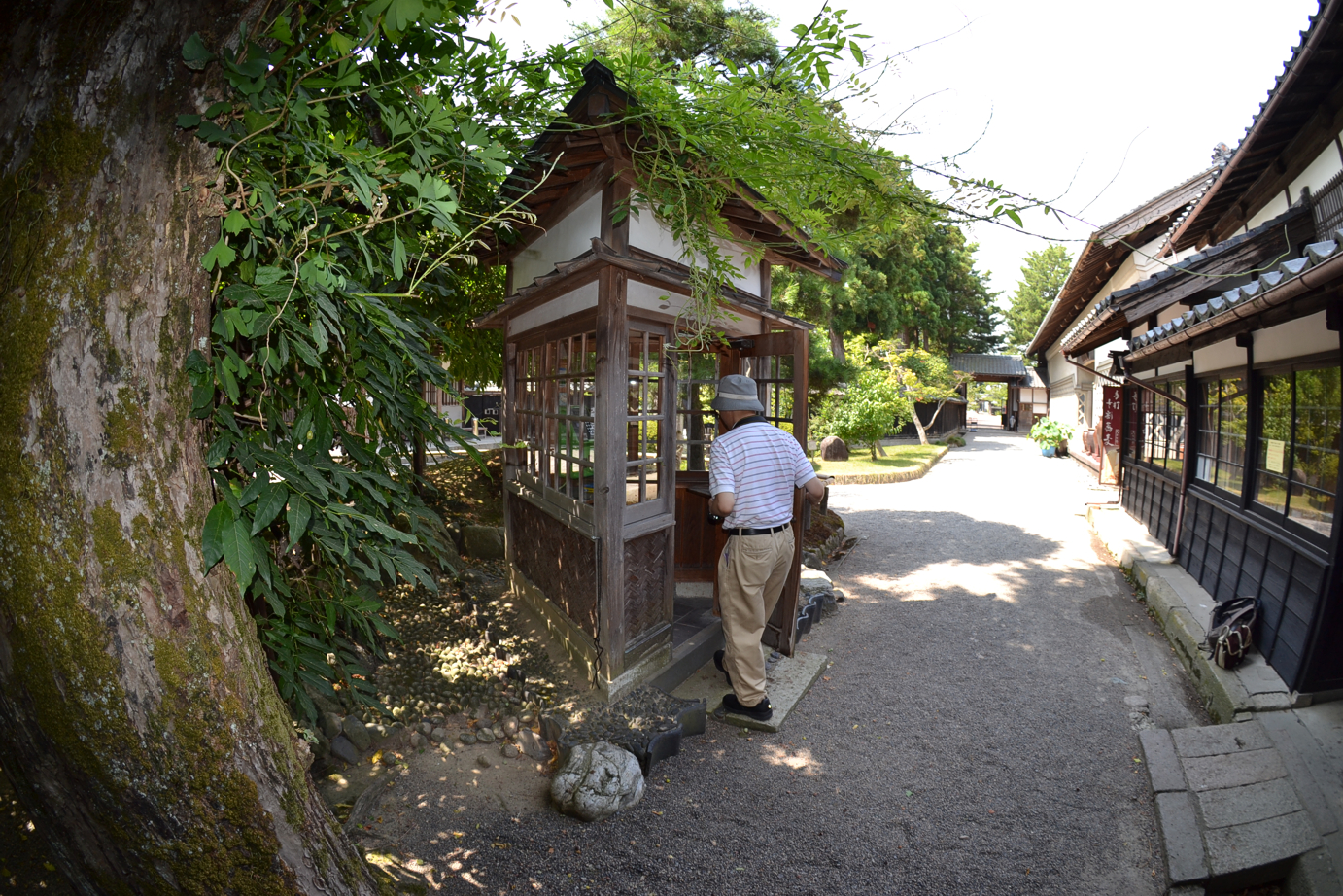 ---
Book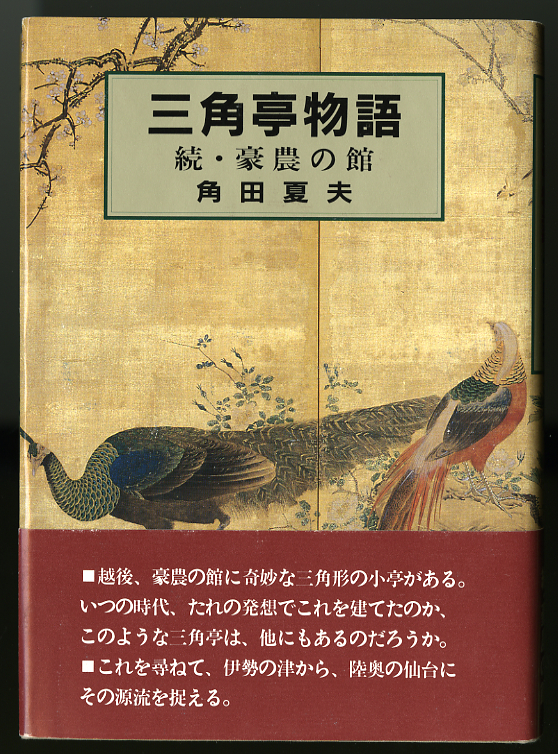 Natsuo Tsunoda (1985). Tale of triangular prism-shaped houses. Niigata: Northern Culture Museum.
According to this book, there used to be at least three triangular prism-shaped house in Japan.
---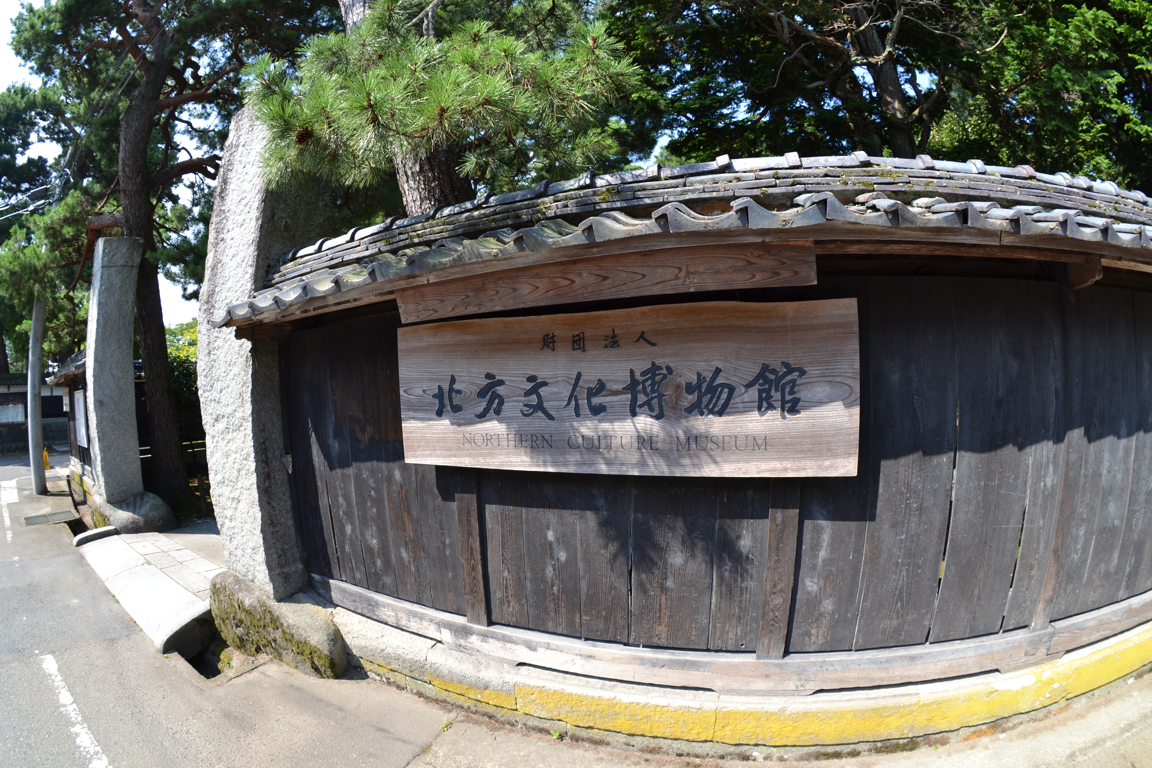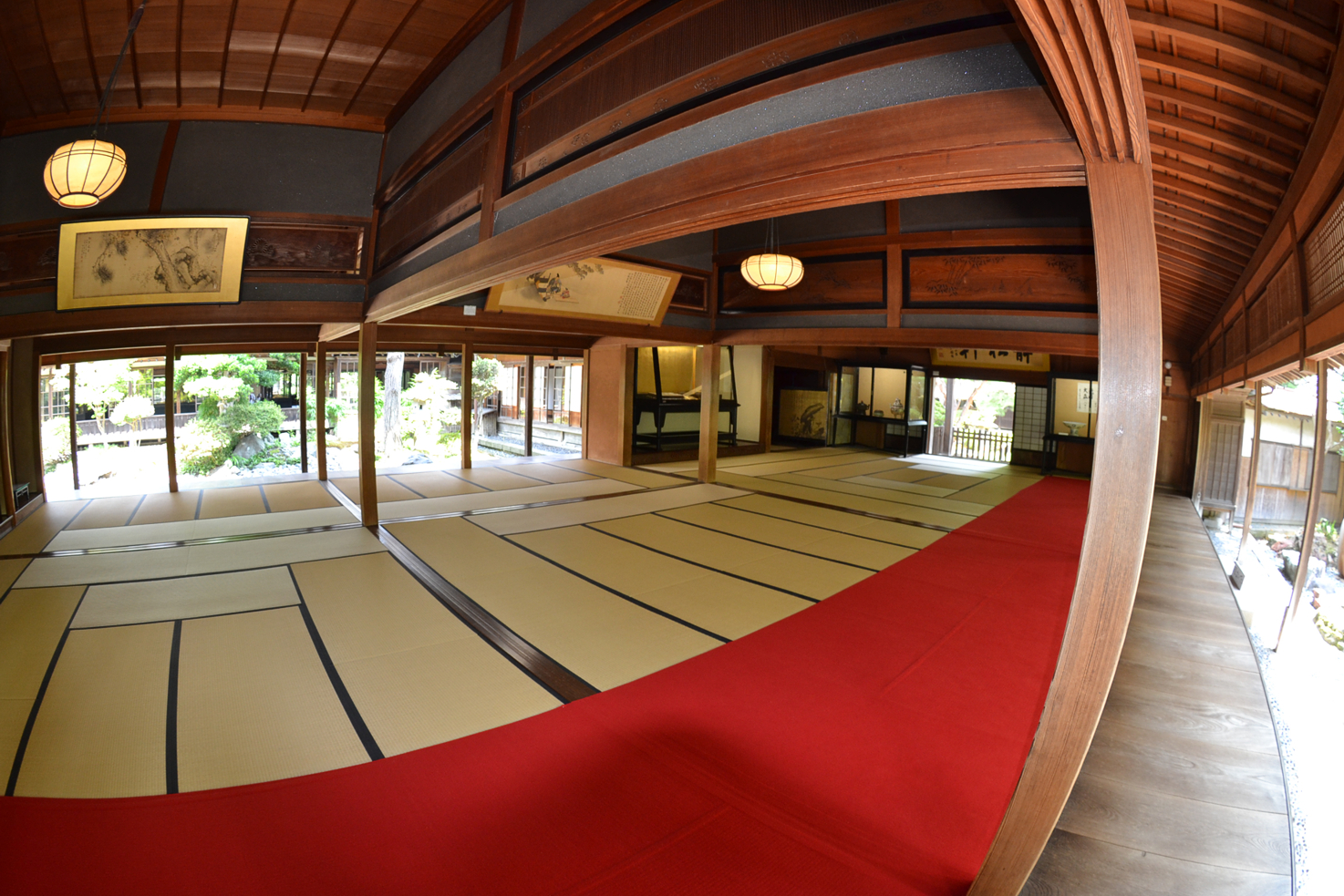 ---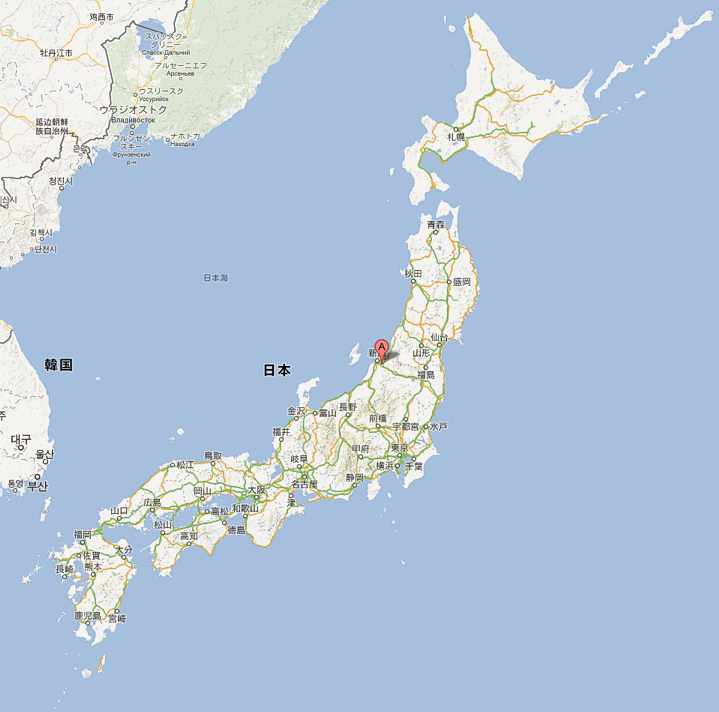 It takes about 20 minutes from the center of Niigata city.
---
---
Appendix <May 8, 2013>
Professor Kokichi Sugihara made a model of Sanrakutei.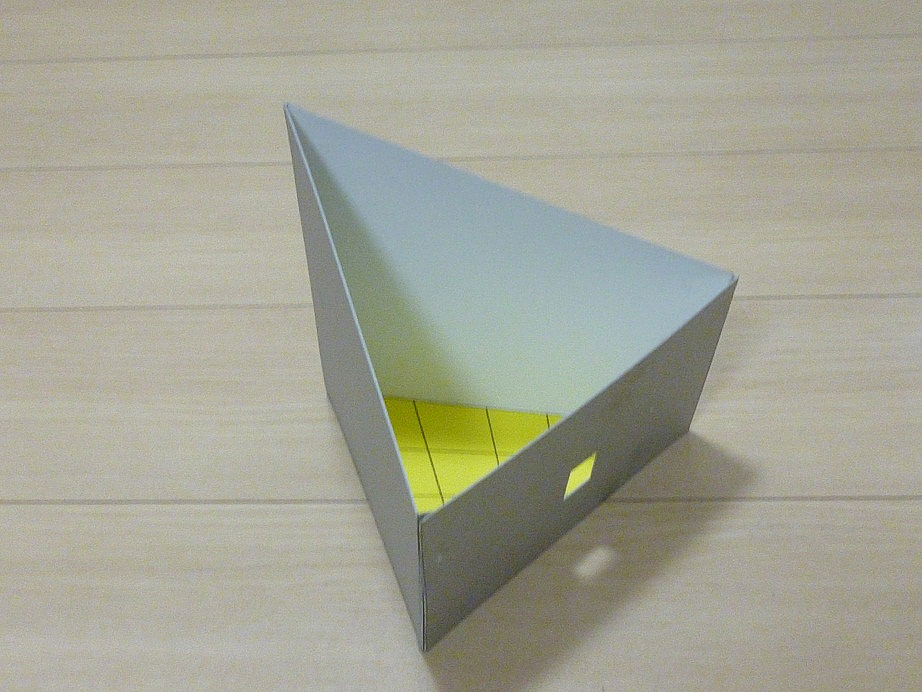 The corner of 60 degrees appears to form the right angle!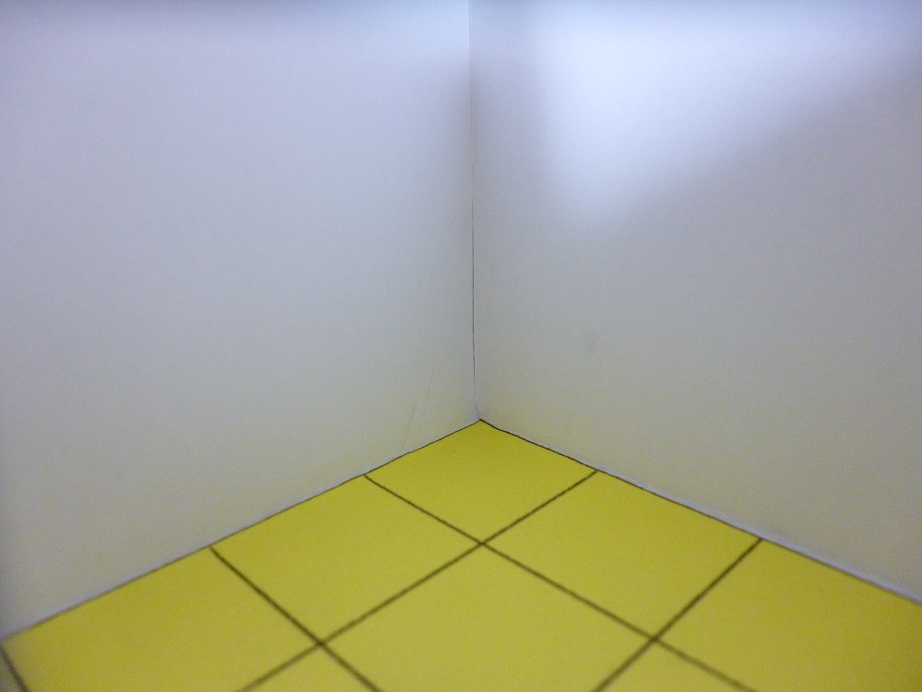 PDF of the development view (provided by Kokichi Sugihara)
---