Introduction to Psychology
Akiyoshi Kitaoka (2005) Introduction to Psychology. Tokyo: Maruzen (in Japanese) ISBN4-621-07544-6
This is the first book I have written, including a variety of visual illusions!
since March 21, 2005
---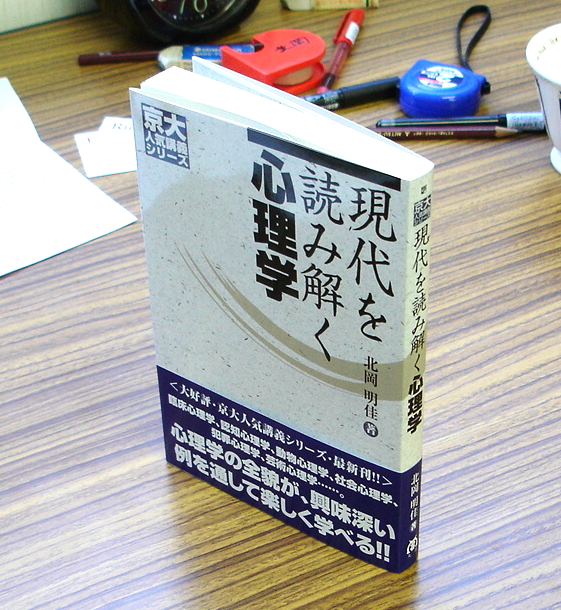 This book consists of 188 pages. The price is 2100 yen.
---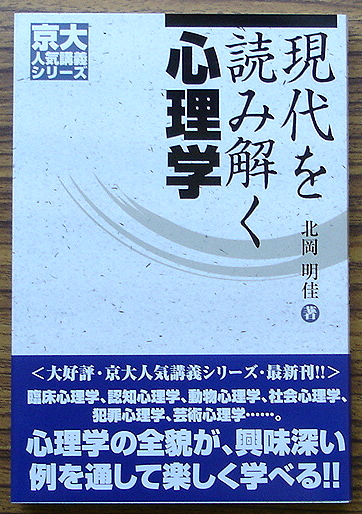 "Readers can comprehensively learn psychology through interesting examples"
---
Four color pages!
---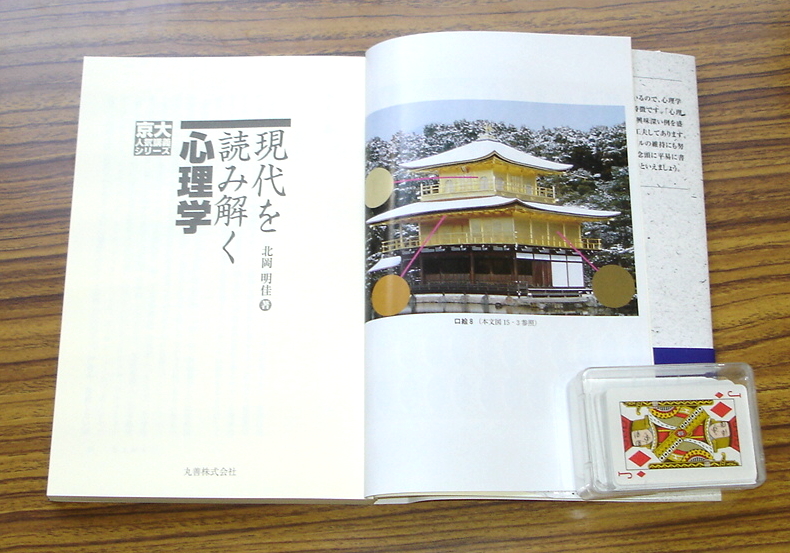 Enjoy the Kinkaku-ji temple in snow.
---
Visual illusions are fully described.
---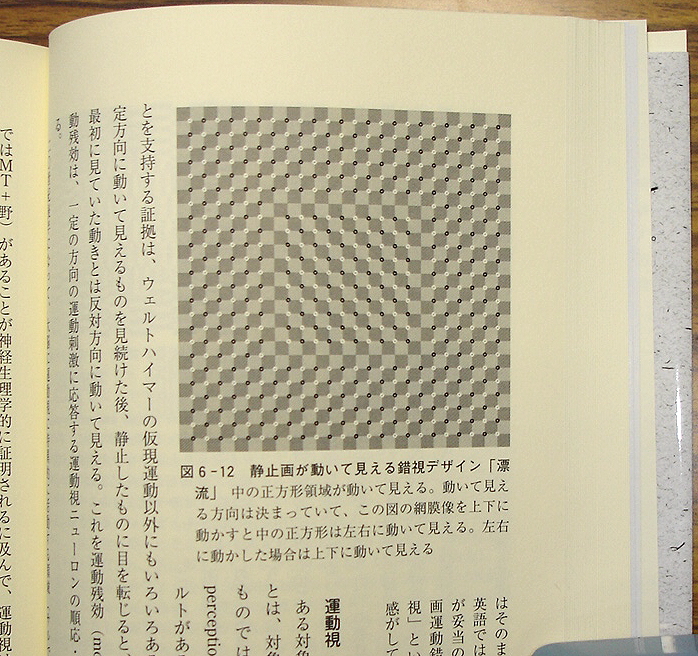 There are a few images of anomalous motion illusion.
---
Intruduction to Psychology written by Akiyoshi Kitaoka

Chapter 1 --- What is psychology?
Chapter 2 --- Clinical psychology
Chapter 3 --- Psychology of personality
Chapter 4 --- Psychology of irrationarity (religion, magic, psi)
Chapter 5 --- Cognitive psychology
Chapter 6 --- Psychology of perception (where illusions are described)
Chapter 7 --- Psychology of sensation
Chapter 8 --- Psychostatistics
Chaptet 9 --- Psychology of learning and memory
Chapter 10 --- Animal psychology
Chapter 11 --- Physiological psychology
Chapter 12 --- Social psychology
Chapter 13 --- Developmental psychology
Chapter 14 --- Educational psychology
Chapter 15 --- Other areas of psychology (Criminal psychology, Psychology of art, etc.)
---
Clinical psychology
---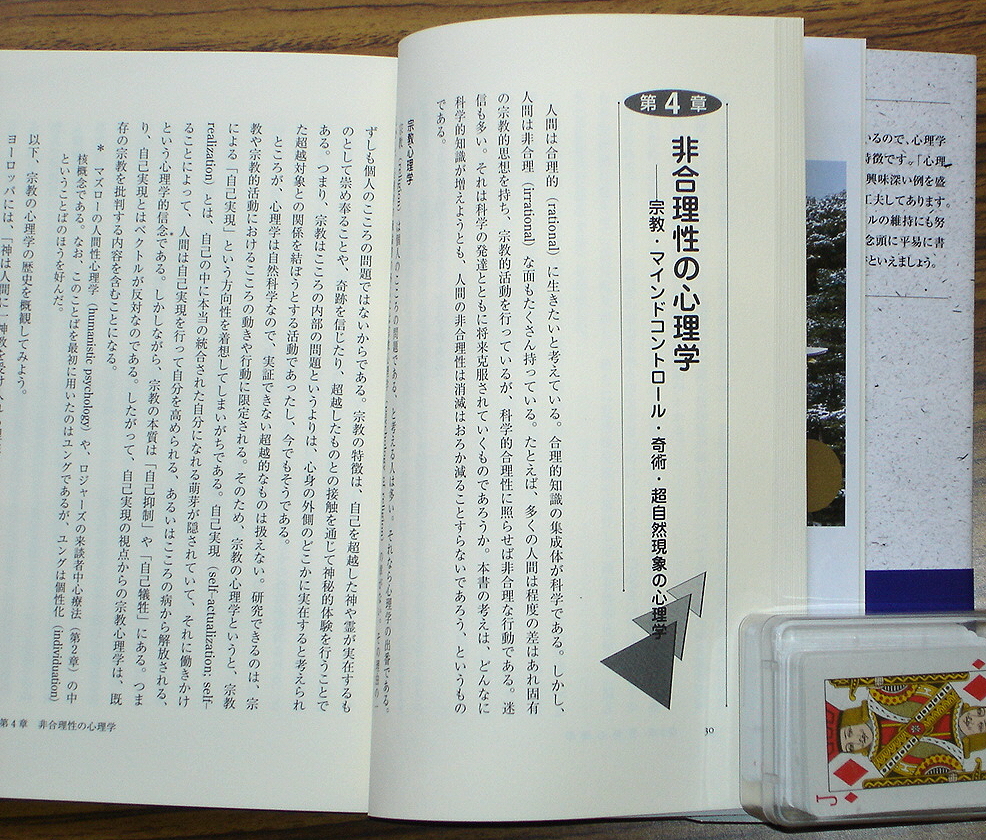 Psychology of irrationality
---
Handbook of the science of illusion
Trick Eyes
Trick Eyes 2
---